Forest Hills, Coral Springs, FL Homes for Sale
View the hottest homes and real estate in Forest Hills . The median sale price in Forest Hills is $241,500, making it an affordable option for those seeking homeownership. However, average home prices in the surrounding areas range from $229,500 to $2,600,000, providing options for buyers with varying budgets.
Set up a private home tour of any property listed below by contacting our LOCAL real estate experts today! Register for a free account to receive email alerts whenever new Forest Hills listings come on the market that match your specific criteria. Or search all Coral Springs Real Estate.
Forest Hills Homes for Sale
September 21, 2023
Pending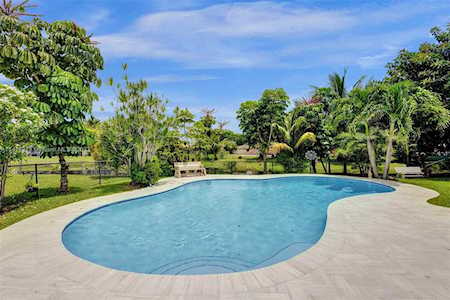 8501 NW 26th Dr
Coral Springs, FL 33065
Search all Coral Springs Neighborhoods
Forest Hills Community in Coral Springs, FL
The Forest Hills community in Coral Springs, FL, is an idyllic residential neighborhood that offers its residents a perfect balance of tranquility and convenience. Situated in the heart of Coral Springs, this charming community boasts a range of amenities, a family-friendly atmosphere, and an array of beautiful homes. Whether you're a nature enthusiast, a young family looking for a safe and vibrant neighborhood, or someone seeking a peaceful retreat, Forest Hills has something for everyone.
Serene Surroundings and Natural Beauty
One of the standout features of Forest Hills is its serene surroundings and abundant natural beauty. Nestled amidst lush greenery, the community is adorned with picturesque landscapes, mature trees, and well-maintained parks. Residents can revel in the soothing sights and sounds of nature, with ample opportunities for leisurely strolls, jogging, or simply unwinding amidst the tranquility of their surroundings.
Convenient Location and Accessibility
Forest Hills benefits from its strategic location within Coral Springs, providing residents with easy access to a host of amenities and services. The community is in close proximity to major roadways, making commuting a breeze for professionals working in nearby cities. Additionally, Forest Hills is situated near a range of shopping centers, restaurants, entertainment venues, and recreational facilities, ensuring that residents have all they need right at their fingertips.
Family-Friendly Atmosphere and Education
Families are drawn to Forest Hills due to its welcoming and family-friendly atmosphere. The community is known for its strong sense of unity and a range of activities that cater to families of all ages. Residents can take advantage of well-regarded schools in the area, which provide excellent educational opportunities for children of all grade levels. Forest Hills' commitment to fostering a safe and nurturing environment makes it an ideal place to raise a family.
Housing Options
Forest Hills offers a range of housing options to suit different preferences and lifestyles. From cozy single-family homes to spacious townhouses, there is a residence to accommodate every need. The community features well-designed properties with modern amenities, including updated kitchens, spacious living areas, and beautiful outdoor spaces. Whether you're a first-time homebuyer or seeking to upgrade to a larger property, Forest Hills provides a wealth of options.
Active Community Engagement
Forest Hills takes pride in its active community engagement and a strong sense of belonging. Residents have the opportunity to participate in various community events, including social gatherings, holiday celebrations, and neighborhood initiatives. The community fosters an environment where neighbors become friends, creating lasting bonds and a strong support system for all.
Embracing the Forest Hills Lifestyle
Living in the Forest Hills community means embracing a lifestyle characterized by harmony, convenience, and a strong sense of community. Whether you're enjoying the natural beauty, participating in community events, or simply relishing the serenity of your home, Forest Hills offers an unparalleled living experience.
In conclusion, the Forest Hills community in Coral Springs, FL, offers a harmonious blend of natural beauty, convenient amenities, family-friendly living, and a strong sense of community. Its prime location, coupled with the availability of diverse housing options, make it an appealing choice for individuals and families alike. Whether you're seeking tranquility, a welcoming atmosphere, or a convenient lifestyle, Forest Hills is the epitome of a desirable community.
Contact Your Coral Springs REALTOR®