Coral Springs, FL Homes & Real Estate For Sale
View Coral Springs, FL homes for sale & real estate below! Coral Springs is an enchanting city nestled in the heart of Broward County. With its captivating blend of natural beauty and urban development, Coral Springs offers a harmonious lifestyle that caters to both residents and visitors alike. From its meticulously designed neighborhoods to its abundance of amenities, this vibrant city stands out as an ideal destination for those seeking tranquility and modernity. Coral Springs, with a population of 134,394 as of the 2020 U.S. Census[1], captures the essence of South Florida living. Situated approximately 20 miles northwest of Fort Lauderdale, this charming city exudes a distinctive charm that sets it apart from neighboring communities. Despite its urban development, Coral Springs real estate has managed to preserve its natural allure, offering residents a serene oasis amidst the bustling Fort Lauderdale metropolitan area.
And, for your convenience, feel free to register for a free account to receive email alerts whenever new Coral Springs listings come on the market that match your specific criteria and ask us about our seller's options etc. Sell Now, Move Later Program.
Search Coral Springs Neighborhoods
Coral Springs
September 27, 2023
Relocating to Coral Springs Florida
Known for its family atmosphere, thriving businesses, fantastic recreational facilities and top-rated schools, Coral Springs is one of the fastest-growing cities in Broward County. Located just 20 miles northwest of Fort Lauderdale, Coral Springs is home to about 135,000 residents and is a principal city of the Miami Metro area.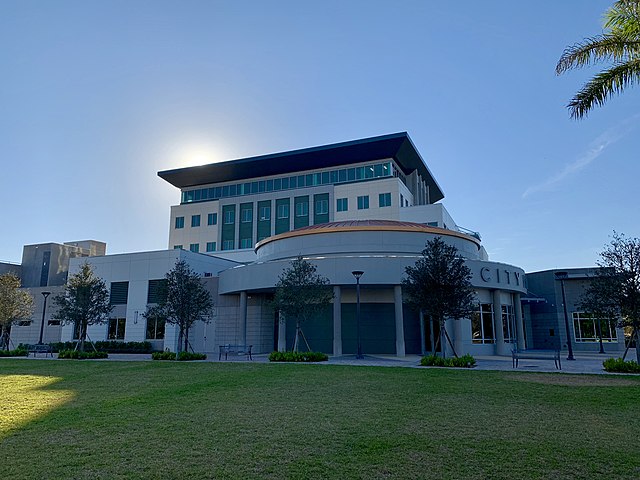 Originally a master-planned community developed by Coral Ridge Properties, Inc. acquired by Westinghouse in 1966, Coral Springs derives its name from that company however, there are no natural springs within the city limits. The city grew rapidly from the 1970s to the 1990s adding over 35,000 residents each decade. The city maintains its distinctive aesthetic appeal and has notable strict building codes to back it up. Its unique design, architectural masterpieces, and overall livability has won the city accolades as well as for its low crime rate and family-friendly orientation.
What to know before relocating to Coral Springs
Coral Springs has fantastic weather year-round with subtropical climate and 60s and 70s in the fall and winter and 80s and 90s in the summer.
But the weather isn't the only thing that draws folks in. You will find many tall buildings in downtown Coral Springs because of the architectural restrictions. The city building codes don't allow for structures taller than 12 stories and because it's a planned community, there are several dozen smaller residential neighborhoods to choose from including some of the popular Coral Ridge Drive, Ramblewood Drive and Royal Palm Boulevard.
Coral Springs schools have over 30,000 students enrolled in the public school system served under the Broward County Public school system. There are three high schools, four middle schools, and 12 elementary schools.
Coral Springs has been ranked one of the top 100 best places to live in the country by Money Magazine and in 2007, Coral Springs became the first state or local government in the nation to receive the Malcolm Baldrige National Quality Award. The city is also received Florida's Sterling Award for excellence in multiple years. Coral Springs has one of the lowest crime rates and has been voted one of the safest cities in the country by SafeWise.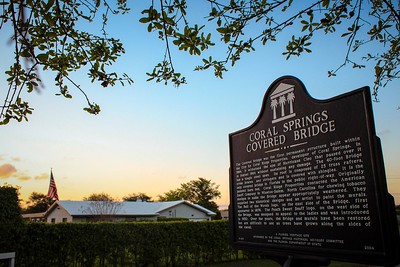 Coral Springs is the current training home of the Florida Panthers team and has more than 25 amateur sports leagues throughout the city. It's youth soccer has more than 3000 players in 284 teams in 20 separate leagues. The regional Sports Plex offers a jogging path, aquatic center, tennis courts, ice rink, and dog park. Not only do we provide recreational facilities for residents but there are a number of professional athletes currently from Coral Springs such as MLS soccer player Stephen herdsman, NFL football players Dan Morgan, Todd Weiner, Darius Butler, Steve Hutchinson, Cody Brown, and Sam Young just to name a few.
Coral Springs is known for its Hollywood media market featuring the 12th largest radio station and the 17th largest television station in the United States. The city is home to two weekly newspapers, the Center for the Arts, a variety of festivals and events year-round and two designated Florida heritage sites including the Coral Springs Covered Bridge and the American Snuff Company.
What do locals say about living in Coral Springs?
"The experience overall is amazing, the quiet neighborhoods are the best. The schools care about the children and are very attentive. There are many plazas around here with so many things to do. Depending on where you live, there are multiple food and shopping places near each other. 10/10 recommend"

"I moved here from the heart of downtown and was a bit worried about convenience and community but my concerns were soon unrealized. The community welcomed us with a welcome packet and a brief summary about the area. This area is more suburban and family friendly. I live a 10 minute from a loca dog park and sports field. I have been here two years and love it."-Niche.com
Coral Springs Real Estate
Looking for your sell your house or buy your next home?! Coral Springs is actually one of the more affordable cities around the metro area. With condominium starting at less than $150,000 and the high as luxury property going for no more than $2 million, the average home price of between $350,000 and $500,000 is extremely common. From active adult communities and 55+ neighborhoods to condominium and townhouse complexes, single-family homes, luxury lots, and a little bit of acreage, Coral Springs has it all. While you can find waterfront homes in Coral Springs, it is further away from the beach, so you won't have a lot of beach or water views other than the waterfront properties throughout many of the canals in and around Coral Springs. For more information on homes for sale in Coral Springs Florida, browse active listings above or contact our office at any time to schedule a showing.
Image Jedi94, CC BY-SA 4.0 <https://creativecommons.org/licenses/by-sa/4.0>, via Wikimedia Commons | Covered Bridge by Ricardo Vaz
What's the real current value of your home?
Thinking about selling? Find your home or condo's value in today's market, for free.
Contact Your Coral Springs REALTOR®