Why A Condo Is The Best Choice For A First Time Homebuyer
Posted by Del R Dacks-Haughton on Friday, March 24, 2023 at 12:03:17 PM
By Del R Dacks-Haughton / March 24, 2023
Comment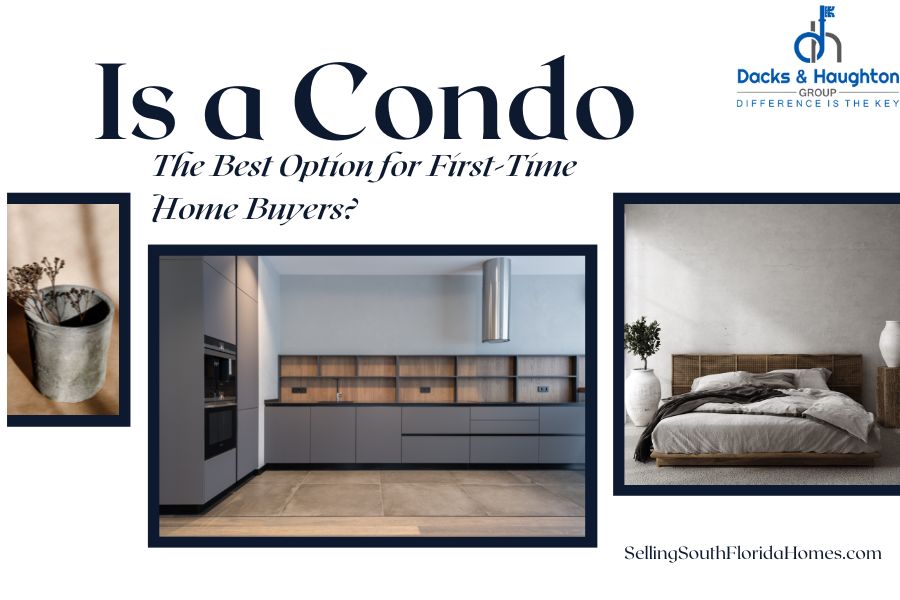 As a first-time homebuyer, you have a lot of choices. You need to determine your home type, home loan, home location, and many other factors that are a part of the process. Most homebuyers are focused on single-family homes without giving much thought to the benefits of buying a condo as a first-time homebuyer. It can be hard to look past your dream home initially, but it is important to consider all the investment facts. Buying a condo is the best choice for a first-time homebuyer. Let's take a look at some of the reasons why a condominium is your best choice of real estate.
Why A Condo Is The Best Choice For A First Time Homebuyer
Lower Price-Down Payment
A condominium is a more affordable option when it comes to real estate. Condominiums are typically priced lower than single-family homes and this has to do with square footage. A lower purchase price will mean a smaller downpayment to save for and a smaller monthly payment.
HOA
Condominiums typically have homeowners associations. These associations make rules for the community and handle the maintenance of all of the outside and common areas. This can be a big benefit for first-time homebuyers because it is less responsibility for the homeowner.
Customization
You can customize your condominium however you want to because you own it. This means you can paint or do any other home improvements. You will have to check with your HOA CC&Rs to make sure any changes you make are abiding by the rules and regulations.
Community Amenities
With a condominium, there are community amenities available to you. Depending on where you purchase you may have access to a swimming pool, clubhouse, fitness room, walking trails, or group recreational activities. This can be a very enticing aspect for first-time homebuyers who enjoy easy access to these things.
Investment Property Possibilities
Owning a condominium can start as your primary residence and turn it into a vacation home or rental property when you have upgraded to a single-family home. This is an incredible opportunity to start your real estate investment journey and can benefit you for years to come. Make sure that if this is something you are planning to do in the future, your HOA rules are regulations allow for it. Most HOAs will have regulations regarding short-term and long-term, rentals within their community. It is also important to consider that any rental property may potentially be vacant and if a vacancy happens you are responsible for the mortgage payment still.
In Conclusion
Knowing the benefits of investing in a condominium as a first-time homebuyer, then it is time to get started. A condominium is the best choice for a first-time homebuyer due to the potential of the potential investment and the immediate benefits of homeownership with a smaller payment. As you begin your home search, make sure you are working with a knowledgeable and trusted agent. Your agent will be the one to help guide you through your home-buying process, making sure that you feel confident in your decision every step of the way.
We would love to help you find the perfect condo in South Florida. We handle all the Coral Springs, Parkland and Fort Lauderdale real estate market and would be happy to show you condos that fit your budget and your lifestyle now. Start searching below for free!