Reasons To Hire An Agent For A Custom Build
Posted by Del R Dacks-Haughton on Monday, December 19, 2022 at 4:14:52 PM
By Del R Dacks-Haughton / December 19, 2022
Comment
There are many homeowners who dream of a custom build. This allows you to really check off exactly what you want in your home. Building a custom home can be overwhelming, so you want to have the right team of people around you. You may not realize it, but it will be extremely important to have a realtor with you to advocate for you during the process. So, let's look at the reasons to hire a Realtor.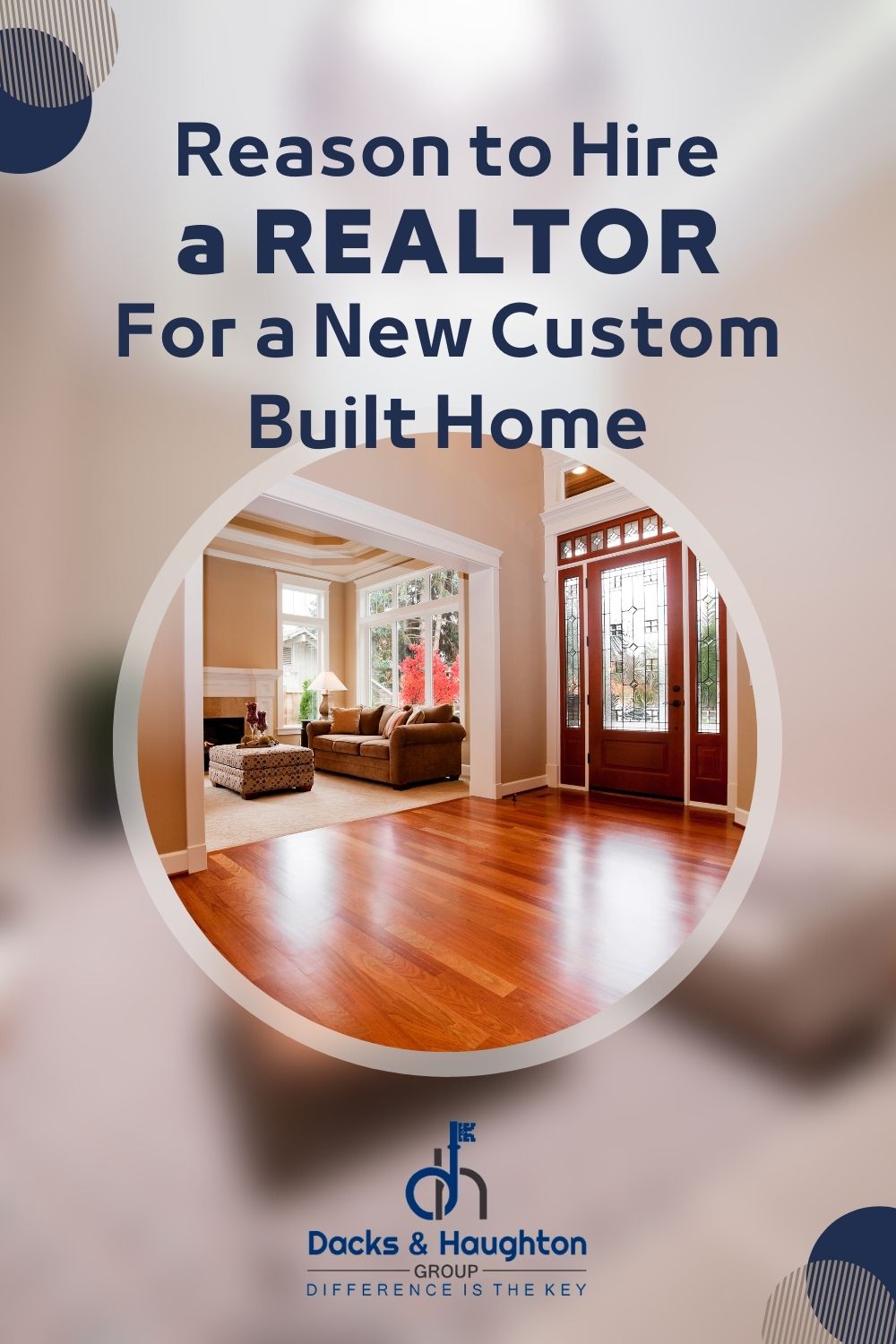 Reasons To Hire An Agent For A Custom Build
Advocate
A builders agent or salesperson is not necessarily your advocate. A buyer's agent represents you and is your advocate while a builder's agent represents the builder's interests. Your agent can be helpful to you before you sign any contracts and they ensure you get their best deal and price before you commit to anything with the builder.
Professional Contacts
Your agent will have expertise and connections for the home buying and building process. They will most likely know trustworthy builders that they may have worked with before. Using your agent's recommendation helps you to select a high-quality builder and this should leave you with little to no repairs or improvement projects.
Understanding Builders' Contracts
Builder's contracts are important to understand and important so you want your realtor to walk you through these contracts before you sign anything. You will have a great understanding if you are working with an agent.
Save Money
You might assume that hiring a realtor will cost you more but their commission is built into the home sale price. Typically what you would pay in commission to the realtor would end up going back to the builder if you choose not to use a realtor. An agent who walks you through the process can end up saving you a lot of money in the long run.
Prioritize Your Budget
When you are making decisions on your upgrade that may include upgrades your realtor will sit down with you before you sign off on any of these things, making sure it is in the budget. Your agents can also help you with information on your home's structural specifics and finishes so you can prioritize your decisions financially.
Negotiate on Your Behalf
There is a lot that goes into the lengthy process of home building. Even experienced builders can overlook things that may be important to you, which is why you want an agent present to negotiate on your behalf if there are any issues along the way. This is exactly why you want to hire your own realtor.
Builder Mistakes After Closing
Once you have moved into your new home and closed on the build, you might notice errors that occurred. Rather than settling for less your agent can help you handle any problems that may arise after closing and ensure they are remedied quickly and efficiently.
In Conclusion
Building a home can be stressful, but it also can make your dreams come true. Hire an experienced Realtor® to walk alongside you every step of the way so you can save time and money.
The Dacks and Haughton Group are experts in Parkland real estate, Plantation homes for sale, Davie and Coral Springs properties. Call us today!
Search New Construction in Our Area