Challenges For Homebuyers in 2023
Posted by Del R Dacks-Haughton on Wednesday, March 15, 2023 at 11:47 AM
By Del R Dacks-Haughton / March 15, 2023
Comment
Buying a house is no small task. Current homebuyers are facing different challenges that we have seen previously in the past. Some of these challenges are high-interest rates, low inventory, and high housing prices. This can make the financial aspect seem difficult. Just because something is difficult doesn't mean it isn't attainable. While we look at some of the big challenging factors for homebuyers, make sure you dont get discouraged. Your personal situation is the biggest determining factor in whether or not it is a good time to buy. Let's take a look at what the market looks like and what might be challenging as you look to achieve your home-buying goals.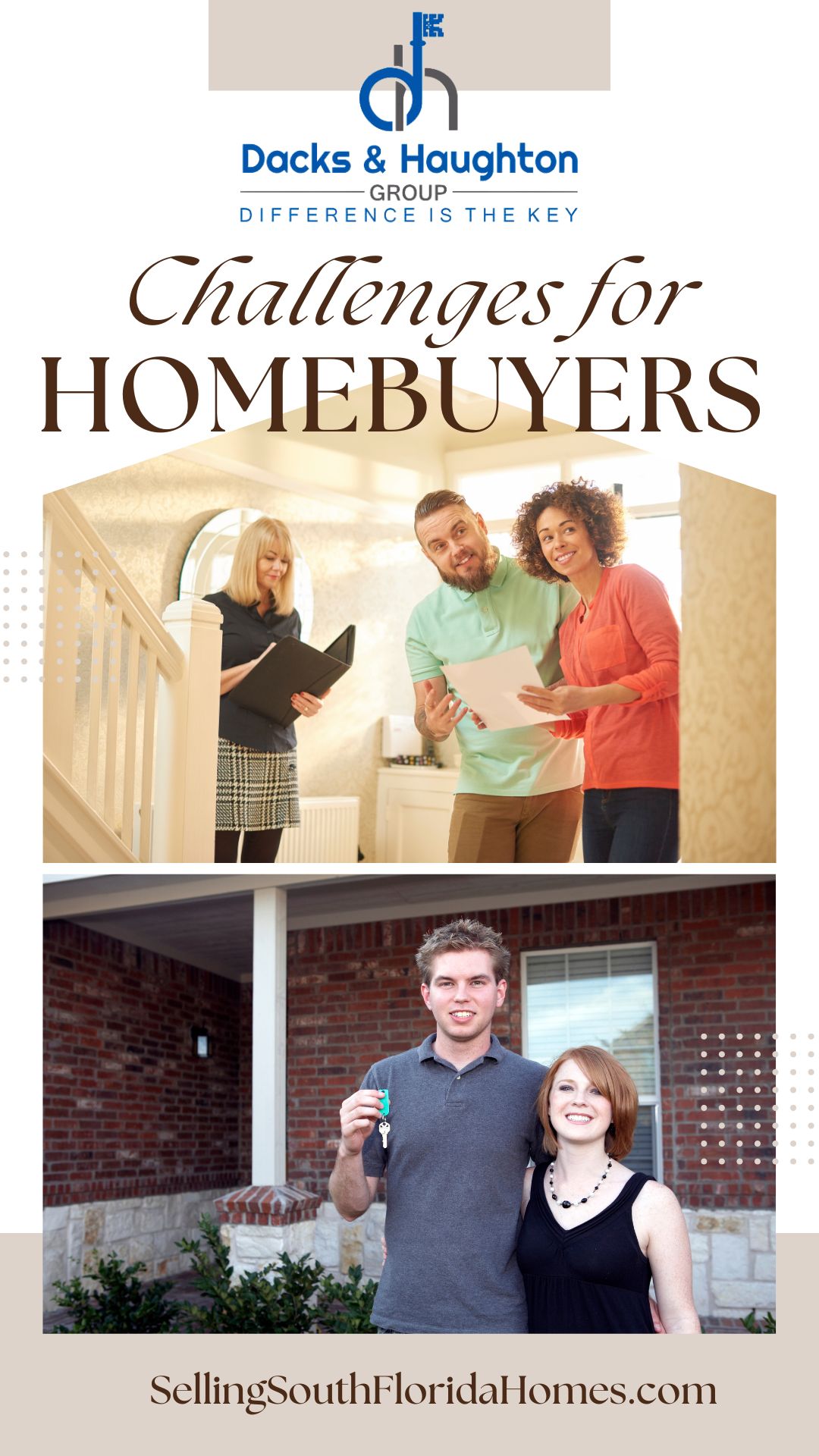 Challenges For South Florida Homebuyers in 2023
Interest Rates
We have been hearing this for a while but buyers are facing interest rate challenges and as a result, many are holding off due to a variety of reasons, but this being the main reason. This challenge started for buyers last spring and it has been hard for experts to determine where the market is going next as far as interest rates go. Last spring the interest rate was doubled compared to the year before. When the rates skyrocketed, the market came to a slight halt and buyers became hesitant.
Inventory
Inventory has been a struggle because there has been more buyer demand than supply. This has started to become less of a challenge and even out as buyers have gotten used to the interest rates and fear them going even higher. Of course, the winter showed an inventory problem, but as we move into the spring, it is likely we will see the supply go up even though Florida is almost the opposite of the rest of the country. Even so, this doesn't mean we will swing into a buyer's market. It is likely to stay as a seller's market with still more of a buyer demand than a supply.
Pricing
Pricing is highly determined by supply and demand. When sellers have the upper hand, then their prices are typically higher and buyers can be caught in a bidding war, which can force the prices up even higher. Housing prices have been discouraging to home buyers, especially those looking for an entry-level home that is continuously being outbid or prices out. This has been surprising because even with the high-interest rates, housing prices have remained high. While this happened, we did see buyer hesitation just as we did with the interest rates. This was healthy for the market, but it did not create a big enough halt to transition us to a buyer's market as many were hoping for and anticipating.
In Conclusion
Buying a home is highly dependent on your individual circumstances, so although these factors can be challening, you may still be in a great place to set out and purchase your dream home. Consider all of these things as you plan ahead for your home-buying journey. Work with an experienced and knowledgeable real estate agent who can help you determine the next best steps for you as you look to enter the real estate market.